Hello! We are your friendly dental team here to provide anything you need. From navigating your treatment to assisting Dr. Lupy Gonzalez in caring for your smile, you can rely on us to be there by your side every step of the way. Call us today at 281-487-2400 to schedule a consultation with our dentist here at Clearpoint Dentistry and learn more about comprehensive dentistry in Houston, Texas.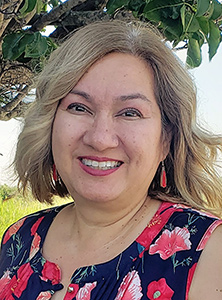 Cindy
Registered Dental Hygienist
Cindy is a graduate of Wharton County Jr. College. She has been in the dental field since 1985. She strives to continue to educate herself in dentistry to help her patients achieve optimal dental health. Cindy enjoys spending time with her children, family and friends.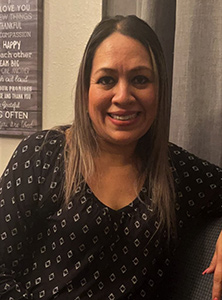 Maria
Front Desk/Dental Assistant
Maria began her career as a dental assistant in 1998 and currently serves as our front desk officer. She loves working with patients to ensure they have a pleasant experience while in our care. Patient education takes priority with Maria, and she ensures they completely understand their treatment options. Maria is married, and she has three children and one grandchild. Her time away from the office is filled with lots of family time. She loves to dance, watch movies and follow soccer with her husband.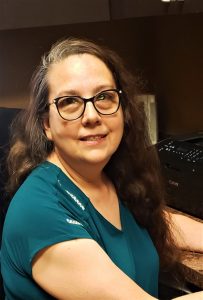 Janie
Insurance Coordinator
Janie started working with Dr. Gonzalez in 2021 and works hard to maintain an up-to-date insurance system to make sure our office runs more smoothly. She contributes to the success of our practice with her dedication to the organization and support for patients by providing insurance accuracy. She is a mom to six kids and a grandma to nine grandchildren. In her free time, she enjoys working in the garden and spending time with her kids and grandkids.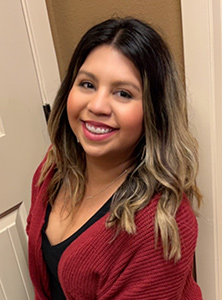 Jennifer G.
Part-time Insurance Coordinator
Jennifer joined us in 2018 and works closely with our patients as well as keeping up with the latest insurance updates to help patients in the best way possible. She graduated in 2020 with a bachelor's degree in criminology at the University of Houston — Clear Lake and enjoys coming to work and getting to know our patients. She is a proud mom of two boys, Ethan and Ryan, and loves to watch movies and true crime whenever she can.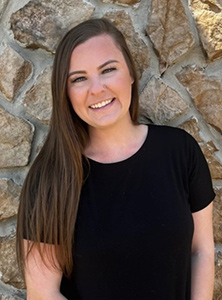 Shelbi
Registered Dental Assistant
Shelbi started working with Dr. Gonzalez in 2021. She is a graduate from the Concorde Career Institute and enjoys interacting with patients and watching them leave with smiles on their faces. She contributes to the success of our team by providing patient care and assisting Dr. Gonzalez in perfecting smiles. Outside the office, you can find Shelbi spending time at home with her two dogs and cat, cooking and relaxing.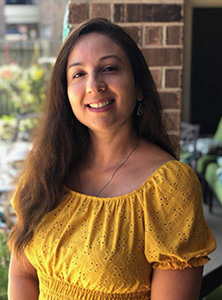 Flower
Practice Manager/Bookkeeper
Flower has worked side by side with Dr. Gonzalez for many years. She is a graduate from the University of Houston with a bachelor's degree in biology and enjoys being part of such a caring and family-oriented practice where she says the best part of her day is seeing our patients happy after their treatment. She is happily married and is a proud mom of three sons.
When she is not in the office, you can find Flower reading a good book, swimming and spending time in the outdoors with her family.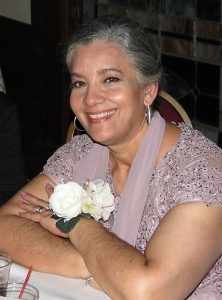 In Memoriam: Mary Hysquierdo
In December 2020, we lost one of our beloved employees, Mary Hysquierdo. This has been a huge heartbreak for our office family, and we miss her dearly every day. Mary was known for her words of wisdom and love for others as she was the person we would often run to for support with either a personal or work-related situation. She was loved by so many, including our patients, and will always be part of Clearpoint Dentistry.